FREE EBOOK
WCAG 2.0 and Beyond: Modernizing Web Accessibility
With digital accessibility lawsuits on the rise, compliance with Web Content Accessibility Guidelines (WCAG) is crucial for any organization with a web presence.
However, WCAG requirements can be intimidating to wade through for novices and experts alike. With a number of compliance levels, principles, guidelines, and success criteria, developers and other stakeholders sometimes struggle with keeping all of the WCAG requirements straight and determining what is truly necessary for compliance.
In this eBook, we aim to help clarify WCAG's compliance needs and measurements for success.

Topics include:
How versions 2.0 and 2.1 work

Laws referencing WCAG guidelines

WCAG's impact on global web accessibility standards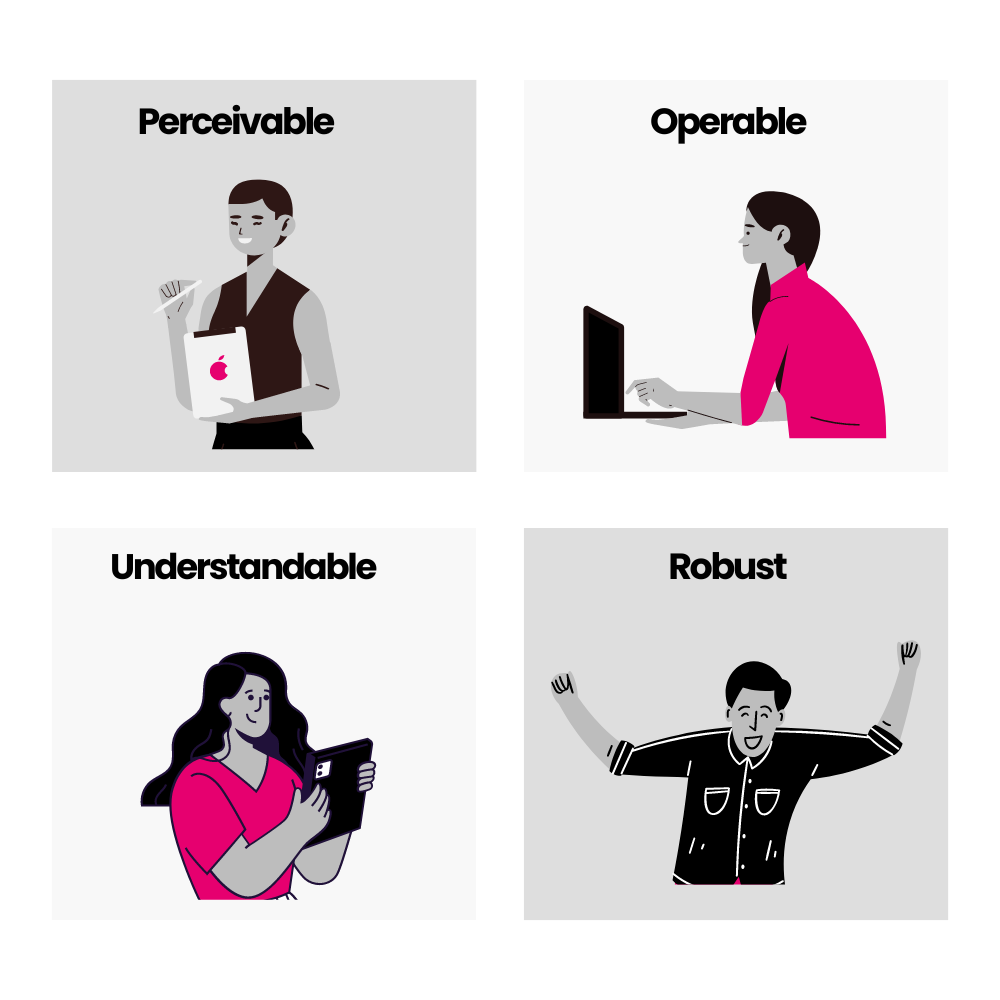 EXCERPT
What is WCAG?
Web Content Accessibility Guidelines, or WCAG, is a set of guidelines for making digital content accessible for all users, including those with disabilities. WCAG was developed by the World Wide Web Consortium (W3C) nearly 30 years ago.
WCAG has been continuously developed and updated, and has a few different versions. In this eBook, we will primarily focus on the two most relevant standards: WCAG 2.0 and WCAG 2.1. These standards are most frequently referenced in laws and legal settlements across the world as the baseline for web accessibility.
ABOUT 3PLAY MEDIA
A Full Service Media Accessibility Solution
3Play Media is an integrated media accessibility platform with patented solutions for closed captioning, transcription, live captioning, audio description, and localization. 3Play is a thought leader in video accessibility, and is committed to providing free, educational resources like this one.