FREE CHECKLIST
This checklist provides an overview of what to consider when starting a podcast.

Topics include:
Phases of podcast production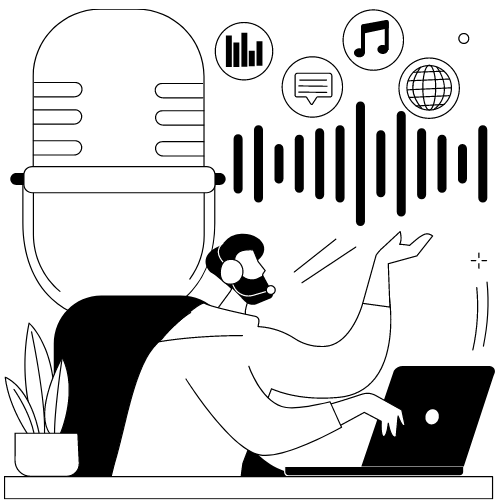 EXCERPT
What is a podcast?

Podcasts are digital audio files distributed via an RSS (Really Simple Syndication) feed for a user to download or stream on a personal device and listen to whenever they like.

Technically, RSS feed syndication is what defines a podcast. However, these lines are becoming blurrier with podcast consumption on YouTube and platform-exclusive podcasts on Spotify, Amazon, and others.

Colloquially, podcasts can refer to a show at large as well as the episodes that make up the show.


Want to read more? Download this resource for free⬆️
ABOUT 3PLAY MEDIA
A Full Service Media Accessibility Solution
3Play Media is an integrated media accessibility platform with patented solutions for closed captioning, transcription, live captioning, audio description, and localization. 3Play is a thought leader in video accessibility, and is committed to providing free, educational resources like this one.