Transforming Video SEO with Transcripts & Captions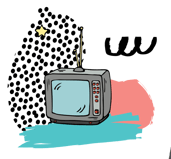 This 43-page eBook provides an in-depth guide to implementing a video SEO strategy with the help of transcripts and captions.
Topics include:
Video SEO fundamentals

Case studies & an ROI Analysis of transcripts and captions

How to reach a global audience through translation and subtitles

Techniques for increasing traffic to videos behind a paywall
Methods for publishing video transcripts
Strategies for maximizing YouTube views

Simply fill out the form on the right to download the free white paper!

Preview

What is SEO?

Search engine optimization (SEO) is the practice of making adjustments to your website to increase its likelihood both of being found by search engines and of being ranked higher for target keywords. Because search engines are continuously crawling and indexing sites, SEO hinges on their ability to understand web page content. Think of Google as the librarian for the world's online content. You'll want your website to be spotlighted as a useful resource. In that sense, getting on page 1 of a Google search is the equivalent of getting on the librarian's "recommended reading list."

Search results are ranked based on hundreds of different parameters. However, they all boil down to two primary factors: relevance and authority. This is the underlying concept that Google put into practice through the Page Rank formula. With some exceptions, relevance is mainly determined by on-page SEO, while authority is determined by off-page SEO.

What is Video SEO?

Video SEO is a branch of SEO that aims to increase the popularity of your videos by applying on-page and off-page tactics geared for web video content. Similar to SEO, video SEO is measured by a website or channel's perceived authority and relevance.

Transcripts and captions help video SEO with both on-page and off-page tactics. Transcripts amplify onpage SEO by increasing the density of targeted keywords, making your web page more relevant. For offpage SEO, transcripts create more interconnected web pages, increasing page authority. Closed captions and transcripts both increase user engagement, which leads to longer watch times and better comprehension.

Video SEO Prerequisites Website Architecture

Since each web page needs to have a unique identity for optimal search, each video should be housed on a separate page. This rule should be observed even if you use playlists. Transcripts for short-form video can be placed on the video page. Long-form video transcripts should be placed on child pages of the video page (discussed in Chapter 4).

Video Sitemap

A video sitemap is the only truly reliable way for search engines to learn about the videos on your website. A video sitemap is similar to other types of sitemaps, except that it lists all the videos on the site, along with their URLs, titles, durations, keywords, and other details to help search engines verify that the entries point to videos. This is a vital first step. Before undertaking any other video SEO efforts, create a video sitemap, upload it to Google Webmaster Tools, and check back to make sure all of your videos have been indexed.

Want to keep reading? Simply download the form at the top of this page.