Roadmap to Web Accessibility in Higher Education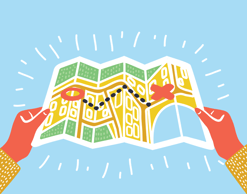 Web accessibility is one of the most critical issues facing higher education. New web technologies have been a boon for distance and online education, yet 11% of undergraduates have a disability that impairs access to websites and online content. When creating an accessible infrastructure, many questions abound.
Many of the questions within this white paper can be personalized based on your specific requirements and needs. Everyone's criteria are different, and finding a vendor that will make the captioning process work for you is key. Hopefully these questions will help you discover what is most important to you, what you can't live without, and what qualities will sell you on a vendor.
You'll learn:
How can universities align departments to make accessibility a priority?
What are the applicable laws?
Where will the budget come from?
Simply fill out the form on the right to download the free white paper!
Preview
Impact of Accessibility Laws on Universities
Over the years, numerous federal and state laws have sought to mandate telecommunications accessibility. The proliferation of web multimedia has outpaced accessibility initiatives, however, leaving many disabled students more disadvantaged than ever before. Many higher education institutions have been reactive, not proactive, in their response to these developments and thus may find themselves at a disadvantage as accessibility laws tighten.

Currently, legislation impacting accessibility for learning institutions in the United States is as follows:

The Rehabilitation Act - Section 504 & Section 508

Americans with Disabilities Act - Title II & Title III

State laws

WCAG
Accessibility: Embracing Universal Design
Accessible content doesn't just benefit those with disabilities. For example, in the case of web video, captioned content benefits ESL students and those who prefer to learn by both reading and hearing new terminology. In a sound- sensitive environment like a library, captioned video can be watched without disturbing those nearby. Essentially, content is most useful when it's available and digestible in whichever format a user needs, including audio, video, or text.
The term "universal design" refers to the idea of creating products and environments whose features are as usable as possible to the widest variety of people as possible, regardless of their age, ability, or status. Below are the 7 principles of universal design to keep in mind when evaluating current online course offerings. (NC State)
Equitable Use: design provides the same means of use for anyone accessing resources: identical whenever possible, equivalent when not.
Flexibility in Use: design accommodates a wide range of individual preferences and abilities. (e.g., left or right handed access and use.)
Simple & Intuitive Use: design is easy to understand, regardless of the user's experience, knowledge, language skills, or current concentration level.
Perceptible Information: design communicates necessary information effectively to the user, regardless of ambient conditions or the user's sensory abilities.
Tolerance for Error: design minimizes hazards and the adverse consequences of accidental or unintended actions.
Low Physical Effort: design can be used efficiently and comfortably. (e.g., online classes allow consumption of information with little eye strain and fatigue.)
Size & Space for Approach & Use: design provides for approach, reach, manipulation, and use regardless of user's body size, posture, or mobility. (e.g., online learning platforms allow for the use/integration of assistive devices such as a JAWS reader.)
Want to keep reading? Simply download the form at the top of this page.