White Paper: FCC Requirements for Closed Captioning of Online Video: Are You Compliant?
This white paper provides a detailed overview of the Federal Communication Commission (FCC) closed captioning requirements and all subsequent updates made to the rules in recent years.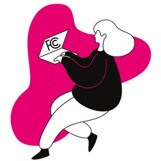 Fill out the form and download your free copy 👉
In The Guide
Over the past several years, the FCC has steadily built up their closed captioning rules for IP video programming. This brief will provide you with a compilation of FCC captioning updates, as well as resources for
compliance.
Download now to keep reading!