FCC Rules Closed Captioning of Online Video: Are You Compliant?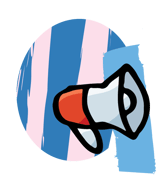 The FCC has worked hard to build upon their closed captioning rules for IP video programming. A flurry of updates and regulations recently took effect and many more are on their way. This brief will provide you with a compilation of all the FCC updates, as well as upcoming deadlines and resources for compliance.
You'll learn about:
Quality standards for closed captioning
User controls for video closed captions
Closed captioning for video clips
FCC closed captioning laws for faith broadcasters
FCC exemptions for closed captioning
Simply fill out the form on the right to download the free white paper!
Preview
Quality Standards for Closed Captioning
On February 20, 2014, the FCC released a declaratory ruling regarding content quality for closed captioning of video programming. This was a much-needed clarification about quality standards across platforms.
Although the FCC ruling applies specifically to television, the FCC states in their report that quality standards for television closed captioning are of increasing importance because they dictate the standard for online video, as well: the passage of the Twenty-First Century Communications and Video Accessibility Act of 2010 (CVAA) requires that online video that previously aired on television have captioning "of at least the same quality as when such programs are shown on television." Thus, the FCC's new content quality standards impact not just television programs, but also online video.
So what are the new quality standards? Basically, the new rules address four aspects of quality: accuracy, synchronicity, program completeness, and placement. The FCC believes that these components are essential in ensuring accessibility. Let's take a look at each of these more carefully.
Caption Accuracy
The FCC states, "In order to be accurate, captions must match the spoken words in the dialogue, in their original language (English or Spanish), to the fullest extent possible and include full lyrics when provided on the audio track." More specifically, they require captions to include all words spoken in the order spoken (i.e., no paraphrasing). This also means that the captions must use proper spelling, spacing between words, capitalization, and punctuation. Further, they differentiate that accurate captions must convey the tone of the speaker's voice and intent of the content. The goal here is for captions to maintain the impact of the performance so that the overall message is not lost on the viewer. The FCC also includes that captions of nonverbal information (sound effects, music playing, audience reactions, who is speaking) must be provided if they are to be considered accurate.
Caption Synchronicity
The FCC states, "In order to be synchronous, captions must coincide with their corresponding spoken words and sounds to the greatest extent possible." It also denotes that the captions must occur at a speed that can be read by viewers. And, if a program is edited for rebroadcast, it requires that captions be reformatted to provide accurate synchronization.
Want to keep reading? Simply download the form at the top of this page.