FREE GUIDE
Tips For Creating an Accessible Podcast
This guide provides an overview of how to make your podcast accessible at every stage – from pre-production, publishing, to promotion.

Topics include:
Podcast accessibility & alternative formats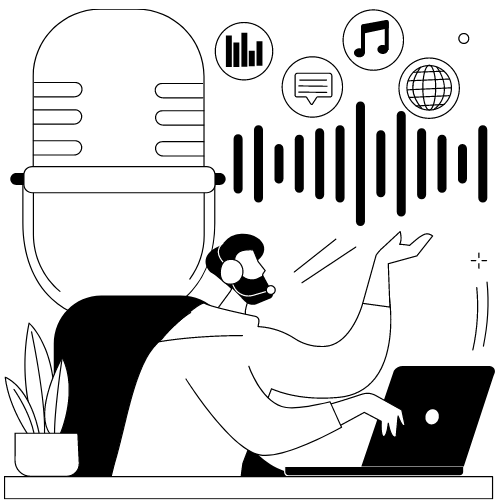 EXCERPT
Pre-Production

When hosting a podcast, it's important to plan ahead for accessibility. This means putting accessibility at the forefront all the way from the pre-production stage through production and promotion.

To start off on the right foot, it's important to make sure that from the first communication with podcast guests, your team is creating an environment that offers accommodations and open communication.
ABOUT 3PLAY MEDIA
A Full Service Media Accessibility Solution
3Play Media is an integrated media accessibility platform with patented solutions for closed captioning, transcription, live captioning, audio description, and localization. 3Play is a thought leader in video accessibility, and is committed to providing free, educational resources like this one.