How 5 Colleges Cultivated Video Accessibility at their Institutions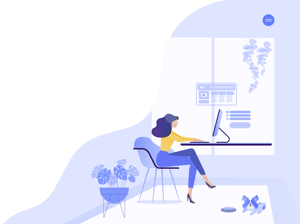 Between the ADA and the Rehabilitation Act, most institutions of higher education – both public and private – are required by law to provide closed captions to students who are deaf or hard of hearing. However, while the need for accessibility is universal, most colleges and universities approach closed captioning in very different ways.
Every school is different, every administration is different, and every department is different. Some choose to caption video content based on need or request; others choose to caption all video content, predicting more strict requirements down the road.
There are even colleges and universities that have seen how beneficial captions can be to all students and have expanded their captioning efforts to include interactive video tools and SEO initiatives.
You'll learn about:
Portland Community College's,

University of Wisconsin,

Harvard School of Public Health,

MIT OpenCourseWare, and Regis University's accessibility programs
Strategies for engaging faculty and addressing accessibility issues
Captioning and transcription workflows
Impact of captions on students
How universities use the interactive transcript
Simply fill out the form on the right to download the free white paper!
Preview
Portland Community College (PPC) Accessibility Policies
PCC has approximately 90,000 students across 4 campuses, as well as an "e-Campus" for online learning. In the 2013-2014 school year, PCC had 1,476 students requesting accessibility accommodation. Of those, 69 requested Communication Access for services in 387 classes, and 46 specifically requested Captioned Media across 287 classes.
PPC's accessibility staff works with professors to help make their classes accessible, which includes captioning video and audio content for students who are deaf or hard of hearing. In the 2013-2014 school year, PCC had about 120 hours' worth of video to caption. This content spanned many different platforms, including DVDs, online videos, Camtasia videos, internal videos, and podcasts.
At the e-Campus, PCC is implementing a program to make sure that every course is made accessible, which means that all video content will have to be captioned moving forward. At the 4 physical campuses, video content is captioned by request.
Impact of Captions and Transcripts on the Student Body at the University of Wisconsin
To see how adding captions and transcripts to media content was impacting the student body, UWExtension surveyed their Sustainable Management students and found that 50% used the downloadable transcripts as study aids. The students appreciated that they could print the text, read along with the media, and highlight important parts as the instructors presented. In fact, much to UW-Extension's chagrin, they found that some students relied solely on the transcripts and didn't even watch the narrated presentations! The downloadable transcripts are so popular that if somehow a presentation slips through the cracks, students alert tech support right away that there's a missing transcript.
Want to keep reading? Simply download the form at the top of this page.