How to Select the Right Closed Captioning Vendor: 10 Crucial Questions to Ask

.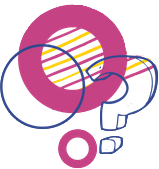 Whether you're trying to meet legal captioning requirements, provide more accessible content, boost your SEO, or make your videos searchable, the 10 crucial questions in this white paper will help you compare your options and find the right solution for you.
You'll discover how to examine a captioning company for:
Accuracy
Price
Quality
Reliability
Versatility
Timeliness
Video platform compatibility
Ease of use & more
Simply fill out the form on the right to download the ebook!
Preview
What is the process of creating a transcript?

Another important question to ask, which goes hand in hand with accuracy, is what process the vendor uses for creating transcripts. There are a number of ways to create transcripts and captions, but some lend themselves more to higher quality outputs. The best way to guarantee an accurate transcript is to understand your vendor's process. Trained, native English-speaking transcriptionists are most likely to provide you with the intent and accuracy that you require.
Do you provide integrations to automate the workflow?
If you use one of the major video platforms, like YouTube, or a lecture capture system, it is worth considering a captioning vendor with an integration. Integrations go beyond platform compatibility, and should allow you to skip many steps in the upload process. Oftentimes, integrations even automate the captioning workflow to make the process as seamless as possible. Integrations usually allow users to link their video platform account with their captioning account. Once you have selected your videos for captioning (either directly from your captioning account or from your video platform account, depending on the integration and the vendor), the captions will automatically post back to your videos. Make sure you ask your prospective captioning vendors what platforms they integrate with, and whether the workflow is automated.
Want to keep reading? Simply download the form at the top of this page.