FREE cHECKLIST
WCAG 2.0 & 2.1 Compliance Checklist
As you incorporate WCAG 2.0 and/or 2.1 guidelines into your website's design, use this checklist to ensure you've accounted for all of the necessary success criteria.

Topics include:
WCAG 2.0 & 2.1 guidelines

WCAG 2.0 & 2.1 Success Criteria

Other helpful WCAG resources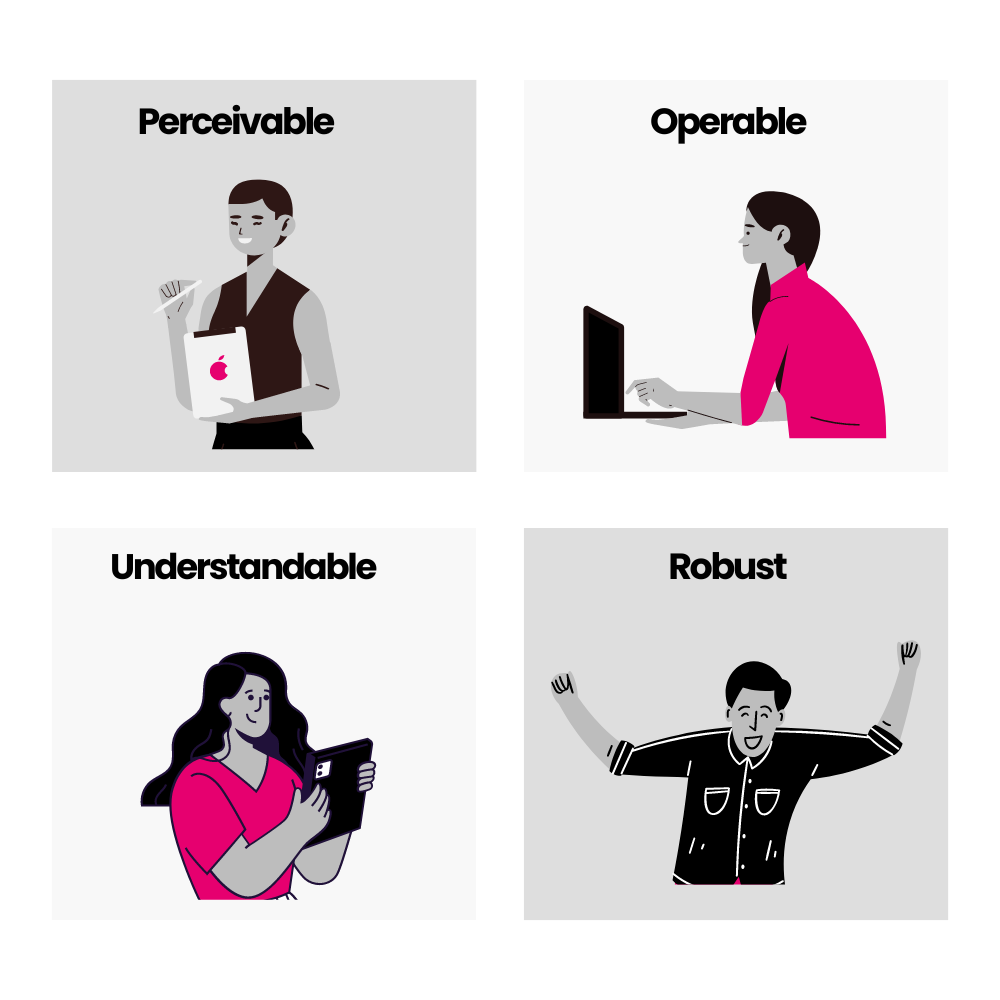 EXCERPT
How to Use this Checklist
WCAG 2.0 Guidelines & Success Criteria are indicated with pink boxes, along with each level of conformance (A/AA/AAA). WCAG 2.1 includes all of the same requirements for 2.0, plus additional success criteria and guidelines indicated with blue boxes.
ABOUT 3PLAY MEDIA
A Full Service Media Accessibility Solution
3Play Media is an integrated media accessibility platform with patented solutions for closed captioning, transcription, live captioning, audio description, and localization. 3Play is a thought leader in video accessibility, and is committed to providing free, educational resources like this one.