The Impact of Accessibility in Gaming
A Fireside Chat with AbleGamers
Free Webinar – Tuesday, November 29 – 2 PM EST
What we'll cover
Join us for a fireside chat with key members of The AbleGamers Charity. We will discuss the impact of accessibility in and on the gaming community, hardware and software solutions innovated by AbleGamers, and the changing landscape of accessible game design.
Speakers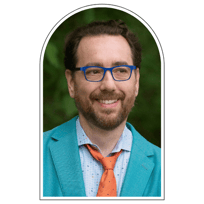 Mark Barlet
Founder and Executive Director
Mark founded AbleGamers in 2004 to support his friend who had MS. Himself a service connected disabled veteran, he has dedicated his life to equality for all people with disabilities.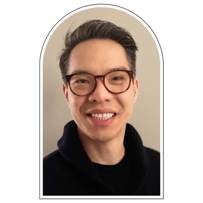 Dr. Andy Wu
Senior Director of Peer Counseling
Andy Wu leads the peer counseling strategy for AbleGamers, with the aim of connecting players with video games. Prior to joining AbleGamers, he was a professor with experience in program development, research, and community service. Andy holds a Master's degree in Occupational Therapy and a PhD from the University of Kansas.
Steven Weitz
Director of Professional Development
Steven Weitz is an artist, game designer, educator, and animator, with over 20 years experience in higher education, visual effects, feature animation, game analysis and creation. As the Director of Professional Development at AbleGamers, he works closely with game companies, including training game developers in accessible game design to ensure everyone can play.
More about AbleGamers
AbleGamers creates opportunities that enable play in order to combat social isolation, foster inclusive communities, and improve the quality of life for people with disabilities.
Their work evidently demonstrates a dedication to increasing representation and understanding of people with disabilities, as they work with the "largest impaneled group of people with disabilities in the world," consisting of hundreds of players with disabilities to advise the gaming industry.
AbleGamers has engineered custom hardware and equipment solutions for adaptive gaming, as well as conducted developer trainings on creating accessible games. To establish more clear guidelines on coding and developing accessible games, AbleGamers released the APX deck – a set of rules for game creators to ensure access for all players, similar to WCAG for other digital content.

Accessibility
3Play Media is committed to creating an inclusive and accessible virtual event for all participants. We provide live captioning for all webinars – for questions about other accommodations or needs, please contact webinars@3playmedia.com.
Registration Info:
You will receive a confirmation email with details for logging into the webinar.
This webinar will be hosted on Tuesday, November 29th from 2:00 pm - 3:00 pm ET. Convert your time zone.
This webinar will be recorded and available for replay.