Neurodiversity in the Workplace
Free (two part) webinar | Wednesday, March 8 – Thursday, March 9 at 2 PM ET
What We'll Cover
This webinar aims to illuminate the experiences of neurodivergent people in the workplace, from the first interview to annual performance reviews. We'll discuss the impact of a neurodiverse team on overall workplace productivity and communication, as well as introduce some easy-to-implement accommodations that could benefit neurodivergent employees... and your organization as a whole.
Key takeaways:
Understand the challenges faced by neurodivergent people at all stages of their career; including the recruiting process and modern work culture (from home or the office)
Popular accommodations that can boost engagement and performance for neurotypical and nuerodivergent people alike
PDF asset with actionable recommendations for prioritizing accessibility at your organization, from the experts at 3Play Media and Beyond-Impact
Presented by: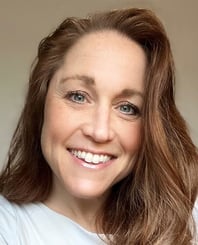 Tara Cunningham
Founder and CEO,
Beyond-Impact
Tara Cunningham is one of America's best-known neurodiversity and disability inclusion employment specialists, and an inaugural member of The Valuable Directory as the CEO of Beyond-Impact. Tara has organized and implemented programs covering autism, neurodiversity, and disability inclusion in the workplace with companies like AMC Networks, Bloomberg, Salesforce, and many more.
Tara has moderated, spoken on panels, and delivered keynotes worldwide, including as Moderator for the United Nations' observance of World Autism Awareness Day. During her 16 years living in Ireland, Tara was named one of the Top 100 Irish Americans and appointed to the National Disability Authority by the Prime Minister – continuing on to serve as an Irish Representative for disability inclusion at the White House. Tara is a contributing author of Generation A, and is currently contributing to another book.
Registration Info
You will receive a confirmation email with details for logging into the webinar.
This webinar will be hosted on Wednesday, March 8th and Thursday, March 9th from 2 pm - 3 pm ET each day. Convert your time zone.
This webinar will be recorded and available for replay.
Accessibility
3Play Media is committed to creating an inclusive and accessible virtual event for all participants. We will provide live captioning and ASL interpretation for this webinar. For questions about other accommodations or needs, please contact webinars@3playmedia.com.