University of Wisconsin – Captioning and Transcription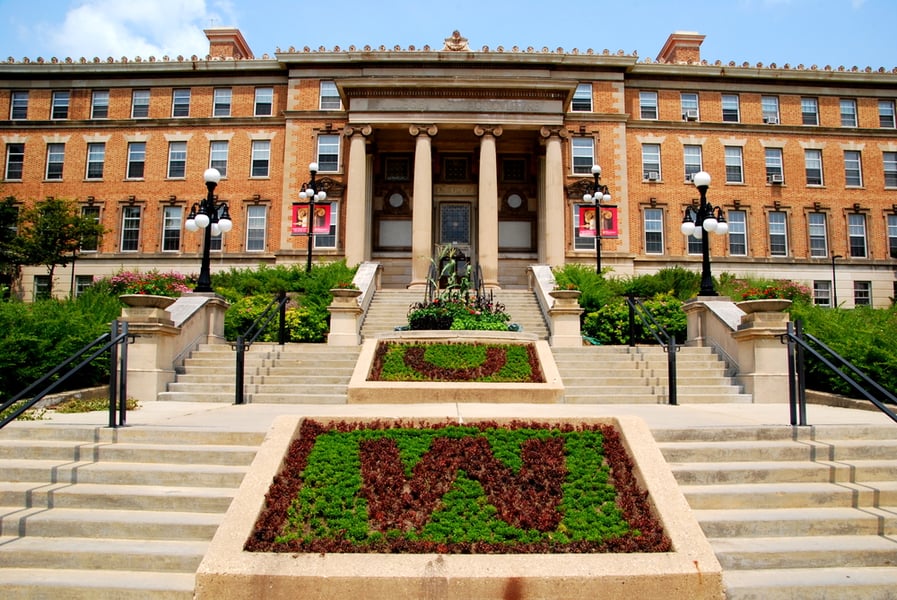 Accuracy and Quality
3Play Media provides captions and transcripts that are at least 99% accurate, even in cases of poor audio quality, multiple speakers, difficult content, and accents. All of our work is done in the U.S. by professional transcriptionists who are native English speakers. We specialize in educational content and our staff of thousands of transcriptionists have expertise across many different domains. Learn more
Turnaround and Deadline Compliance
Our standard turnaround is 4 business days and we provide a range of expedited options, including a 2-hour turnaround service. Our platform is based on a patented process for the way content is assigned to our staff so that almost every deadline is met. Our deadline compliance is more than 98%, and we automatically discount overdue files to the achieved turnaround level.
Integrated with Lecture Capture and Video Platforms
3Play Media is integrated with most major video players, platforms, and lecture capture systems. If you use YouTube, Vimeo, Kaltura, Mediasite, Echo360, Panopto, Tegrity, or any other integrated platform, captioning videos is as simple as clicking a button. Learn more
Web-based Account System
Our secure, web-based, multi-platform account system provides numerous capabilities for uploading and monitoring the status of video files, downloading captions/transcripts, and editing captions after they have been processed. Our system is flexible–it is designed to accommodate large institutions with numerous colleges, departments and users, and allows for different billing, operational, formatting, and technical requirements. We provide various turnaround options, and our deadline compliance is over 98%. Implementation is quick, requires minimal training, and can easily be provisioned for additional users at any time.
Interactive Transcript
In addition to captions and transcripts, you have the option to add an interactive transcript, which lets users interact with your video in an entirely new way. Users can search the video and navigate by clicking on any word to jump to that exact point. It's even possible to share sections of a video by simply highlighting the text. Learn more
Partnership with University of Wisconsin
3Play Media has been a partner of the University of Wisconsin since 2010. We work with over 65 departments, including DoIT, McBurney Disability Resource Center, and the Digital Media Center.
---
Discounted Pricing
Transcription and Captioning
| | | |
| --- | --- | --- |
| Services | Per Minute | Per Hour |
| Standard Turnaround (4 days) | $1.75 | $105.00 |
| Expedited Turnaround Surcharge (2 days) | + $0.40 | +$24.00 |
| Rush Turnaround surcharge (1 day) | + $1.00 | +$60.00 |
| Same Day Turnaround Surcharge (8 hours) | + $2.20 | +$132.00 |
| Two Hour Turnaround Surcharge (2 hours) | + $5.20 | +$312.00 |
| Difficult Audio Surcharge | + $1.00 | +$60.00 |
| Extended Turnaround Discount | + $0.15 | +$9.00 |
Live Captioning
| Services | Price |
| --- | --- |
| English Live Auto Captioning | $0.40 per minute |
| English Live Professional Captioning | $2.30 per minute |
Audio Description
| Services | Standard (per minute) | Extended (per minute) |
| --- | --- | --- |
| English Audio Description | $7.50 | $11.75 |
Spanish Transcription and Captioning
| Services | Per Minute | Per Hour |
| --- | --- | --- |
| Standard Turnaround | $3.25 | $195.00 |
Alignment Service
| Services | Per Minute | Per Hour |
| --- | --- | --- |
| English | $0.90 | $54.00 |
| Spanish | $0.90 | $54.00 |
Get Started Now: