The Ohio State University
Captioning and Transcription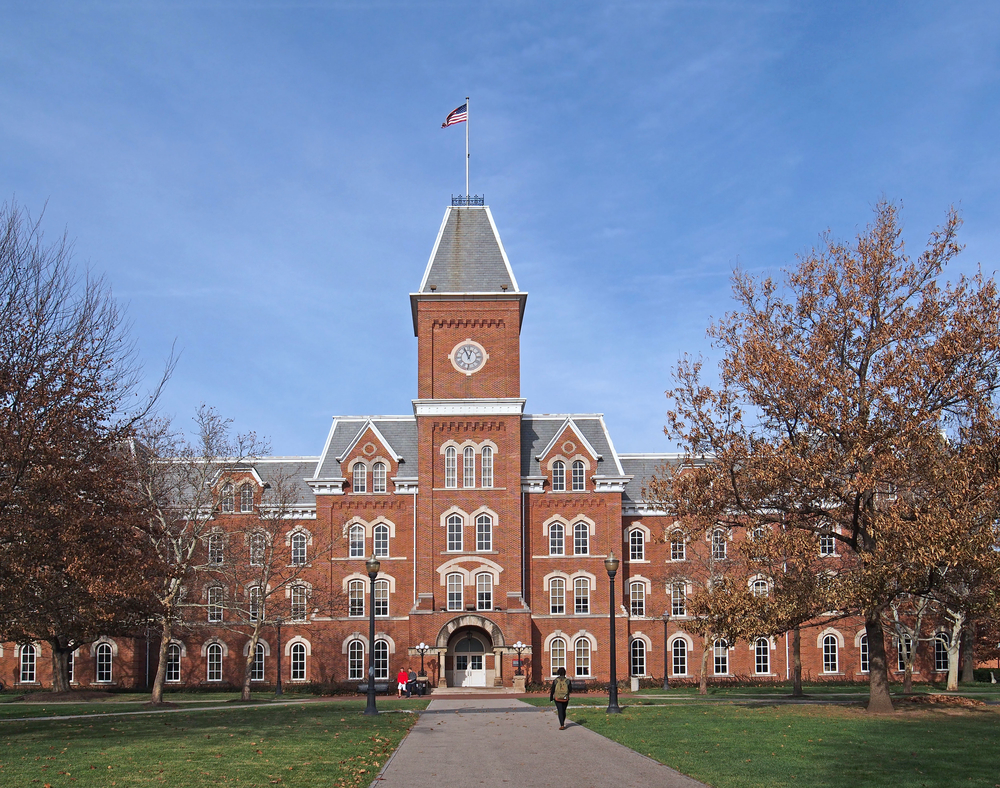 The Ohio State University Captioning Overview
The Ohio State University is working with 3Play Media for captioning and transcription of video content.
---
Accuracy and Quality
3Play Media provides captions and transcripts that are at least 99% accurate, even in cases of poor audio quality, multiple speakers, complex content, and accents. Our solution is scalable and robust, and we can process 40 hours of content per client daily. All of our work is done in the U.S. by professional transcriptionists who are native English speakers. We specialize in educational content, and our staff of over 1,000 transcriptionists has expertise across many different domains.
We have the highest measured accuracy on the market and offer all the video accessibility services you need to comply with accessibility laws. Additionally, we offer white glove support and account management to provide in-depth support for your unique needs.
---
Integrated with Lecture Capture and Video Platforms
3Play Media is integrated with many different video players, platforms, and lecture capture systems. You can also use our flexible APIs to build your own automated workflows. Learn more about integrations.
Interactive Transcript
In addition to captions and transcripts, you have the option to add an interactive transcript, which lets users interact with your video in an entirely new way. Users can search the video and navigate by clicking on any word to jump to that exact point. It's even possible to share sections of a video by simply highlighting the text. Learn more about the interactive transcript.
Technical Glossary
Add keywords, technical vocabulary, and special instructions to a file or entire project for increased accuracy.
Security
We have strict security policies and use data encryption. Learn more about security.
Guaranteed Turnaround Times and Strict SLAs
Standard turnaround is four business days. A range of other options is provided, including a 2-hour turnaround service. We have strict SLAs to hold us accountable for every file. Our deadline compliance is 98%, and overdue files are automatically discounted to the achieved turnaround level. No matter your turnaround, how much content you upload, or how long your content is, we guarantee a 99% accuracy rate.
Volume-Based Discounts
In addition to the pay-as-you-go pricing below, we offer volume-based discounts at a lower price per minute of video duration. Speak with your Account Executive to learn more.
---
Discounted Pricing
The tiered pricing below covers all departments at The Ohio State University. All pricing is pay-as-you-go.
| | | |
| --- | --- | --- |
| Turnaround Time | Per Minute | Per Hour |
| 7 Business Day Turnaround | $1.60 | $96 |
| 4 Business Day Turnaround | $1.75 | $105 |
| 48-Hour Turnaround | $2.15 | $129 |
| 24-Hour Turnaround | $2.55 | $153 |
| 8-Hour Turnaround | $3.95 | $237 |
| 2-Hour Turnaround | $6.95 | $417 |
| Extremely Difficult Audio | Add $1.00 to above rates | Add $60 to above rates |
Additional Services
| | | |
| --- | --- | --- |
| Services | Per Minute | Per Hour |
| | $0.90 | $54 |
| | $3.25 | $195 |
| | $7.50 | $450 |
| | $12.00 | $720 |