Duke University – Captioning and Transcription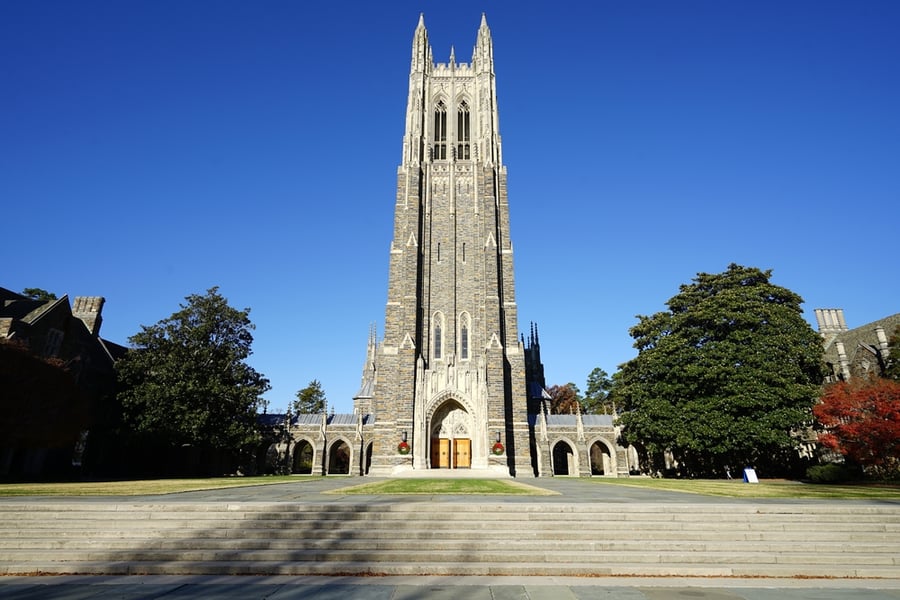 Duke Captioning Overview
Duke University is working with 3Play Media for captioning and transcription of video content. Scroll to the form to create a new account.
Accuracy and Quality
3Play Media provides captions and transcripts that are at least 99% accurate, even in cases of poor audio quality, multiple speakers, difficult content, and accents. All of our work is done in the U.S. by professional transcriptionists who are native English speakers. We specialize in educational content and our staff of 800+ transcriptionists have expertise across many different domains. Custom vocabulary and instructions can be added for every file, which further improves accuracy and quality. Learn more
Integrated with Lecture Capture and Video Platforms
3Play Media is integrated with many different video players, platforms, and lecture capture systems. You can also use our flexible APIs to build your own automated workflows. Learn more
Interactive Transcript
In addition to captions and transcripts, you have the option to add an interactive transcript, which lets users interact with your video in an entirely new way. Users can search the video and navigate by clicking on any word to jump to that exact point. It's even possible to share sections of a video by simply highlighting the text. Learn more
Discounted Pricing
The pricing below covers all departments at Duke University.
Services + Features
Price
Captioning + transcription processing
$129 per recorded hour
($2.15 per minute)
Automated transcript alignment (captioning only)
$60 per recorded hour
($1.00 per minute)
All captions and transcript output formats
Included
Storage of media files
Included for 6 months
after a file is processed
Interactive transcript and video plugins
Included for 6 months
after a file is processed
Integrated workflows with lecture capture and video platforms
Included
Captions text editor
Included
Video search and clipping tools
Included
API access
Included
Standard turnaround (4 business days)
Included
Expedited turnaround (2 business days)
$30 per recorded hour
($0.50 per minute)
Rush turnaround (1 business day)
$60 per recorded hour
($1.00 per minute)
Same day turnaround (8 hours)
$120 per recorded hour
($2.00 per minute)
Extremely difficult audio
Poor recording, heavy accents, background noise, many speakers
$45 per recorded hour
($0.75 per minute)
Live Captioning
Services + Features
Price

Live Professional Captioning

$150 per hour

($2.50 per minute)

Real-time captioning using automatic speech recognition

$36 per hour
($0.60 per minute)
Get Started Now: